Do you have bright red bleeding from your anus? Do you have blood smudged bowel movements or the toilet papers? Do you feel tenderness or pain during bowel movements? Then you possibly may be suffering from a disease called piles or hemorrhoids.
Piles are swelling or dilation of veins around the rectum and anus opening. Humans suffer because of this problem as they have straight posture in comparison to other animals. Constant pressure on the veins causes this problem. Lack of fibre in our diet has aggravated this problem. Staying away from natural food and eating fast and processed food worsens the problem of piles.
Types of Hemorrhoids
Hemorrhoids can be both internal and external. Internal Piles are usually not painful but lead to lot of bleeding. External piles are very painful and also bleed.
Hemorrhoids are divided into four grades:
Grade I hemorrhoids - Small swelling in inner lining of anus.
Grade II hemorrhoids - Mass of piles hangs after defecation but goes inside after passing the stool.
Grade III hemorrhoids -Mass of piles hangs after defecation but can be pushed back.
Grade IV hemorrhoids -Mass of piles hangs out of the anus and cannot be pushed back.
Most of the hemorrhoids are self-treated by changing lifestyle and diet.
Symptoms of Piles
Painful swelling near the anus.
Lump near the anus.
Lot of Anal itching and pain.
A mucous anal discharge.
Blood in bowel movement.
Constipation makes the conditions and symptoms worse.
Difficult and painful to pass the bowel movement.
Anaemic
Diet for Piles
Key to treat piles or hemorrhoids is to treat constipation and avoid straining of veins around the rectum. Some people are more prone to piles than others because of the occupation types and eating habits. One can take care of piles at early stages so that treatments like injection sclerotherapy, rubber band ligation, and infrared coagulation or in many cases surgical haemorrhoidectomy can be avoided.
Following tips help to deal with problems of piles
.
Keep your stools soft so that they are easy to pass.
Avoid long sitting or standing hours.
Eat food high in fiber content. Eat lots of fruits like apples, papaya, watermelon, grapes and peaches as a whole and not in form of juices.
Eat vegetables, salads, whole grain bread and brown rice.
Avoid white bread, pastas and pizzas, canned food, frozen food, soft and sugary drinks, yogurt and bananas.
Avoid non-vegetarian food, alcohol, fried food and spicy food. Non-vegetarian food takes longer to digest and stays for longer time intestines this worsens the constipation.
Use natural fiber supplements if the condition is worse.
Avoid obesity. Exercise regularly to maintain a healthy weight. Because obesity aggravates piles.
Drink plenty of fluid to keep your stool soft.
During Pregnancy strain on the veins increases hence special care is needed.
Avoid straining during defecation.
Prefer to squat while defecating as this makes the defecation fast and without straining. If using a western toilet elevate your feet with a stool. This changes the position of the rectum that allows the easier passage of the stools. There are various tools available in market to convert western toilet seats to squatty toilets.
Donít spend time in toilets reading or straining.
Whenever you feel the urge to defecate do not delay for a more convenient time. Defecating with the urge is easy and without straining. If noticed carefully every person has a body clock which tells when to defecate.
If you want to give relief to the pain take sitz baths in warm water for 10 to 15 minutes. Soak the inflamed area two to three times a day. One can add herbs to this water for better results.
Maintain proper Hygiene by cleaning the area with mild soap and water. Apply oils like sesame oil after defecating.
Herbs like curcumin, ginger, long pepper, black pepper, terminalia chebula and cumin reduce swelling, indigestion, bleeding and pain of piles.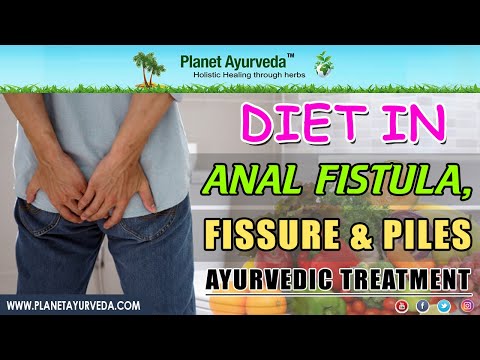 Author Bio:-
Dr. Vikram Chauhan is an Ayurvedic practitioner based in Mohali, India. He is spreading the knowledge of ancient healing treatment Ayurveda, not only in India but also abroad. Dr. Vikram has conducted many seminar and workshop on herbal treatment in various nations. Read more
www.planetayurveda.com/curriculum-vitae.htm